BTEC Programme
Overview
You can study the Pearson BTEC Level 3 National Diploma in Sport, Coaching and Development or Pearson BTEC Level 3 Sport & Exercise Science, both which are equivalent to 3 'A' Levels, and will prepare you for a career in cycling, coaching, a career in professional sport or entry to University.
Alongside your academic studies you will take part in sessions in the Velodrome and BMX Centre at the National Cycling Centre in Manchester, on the MTB and Cyclocross Trails in Clayton Vale, which is just two minutes away from the National Cycling Centre, and also on the quiet roads and lanes of the Peak District and Cheshire.
Not just aimed at the elite, we cater for all riders especially those who want to progress onto University. Whilst we have an emphasis on endurance and track cycling, we welcome all disciplines, including road, track, MTB, BMX and Cyclocross. We use the newly renovated trails at Clayton Vale, which is just two minutes from the National Cycling Centre, at least once per week.
For the 2023 intake, places are limited so we encourage you to not to delay your application.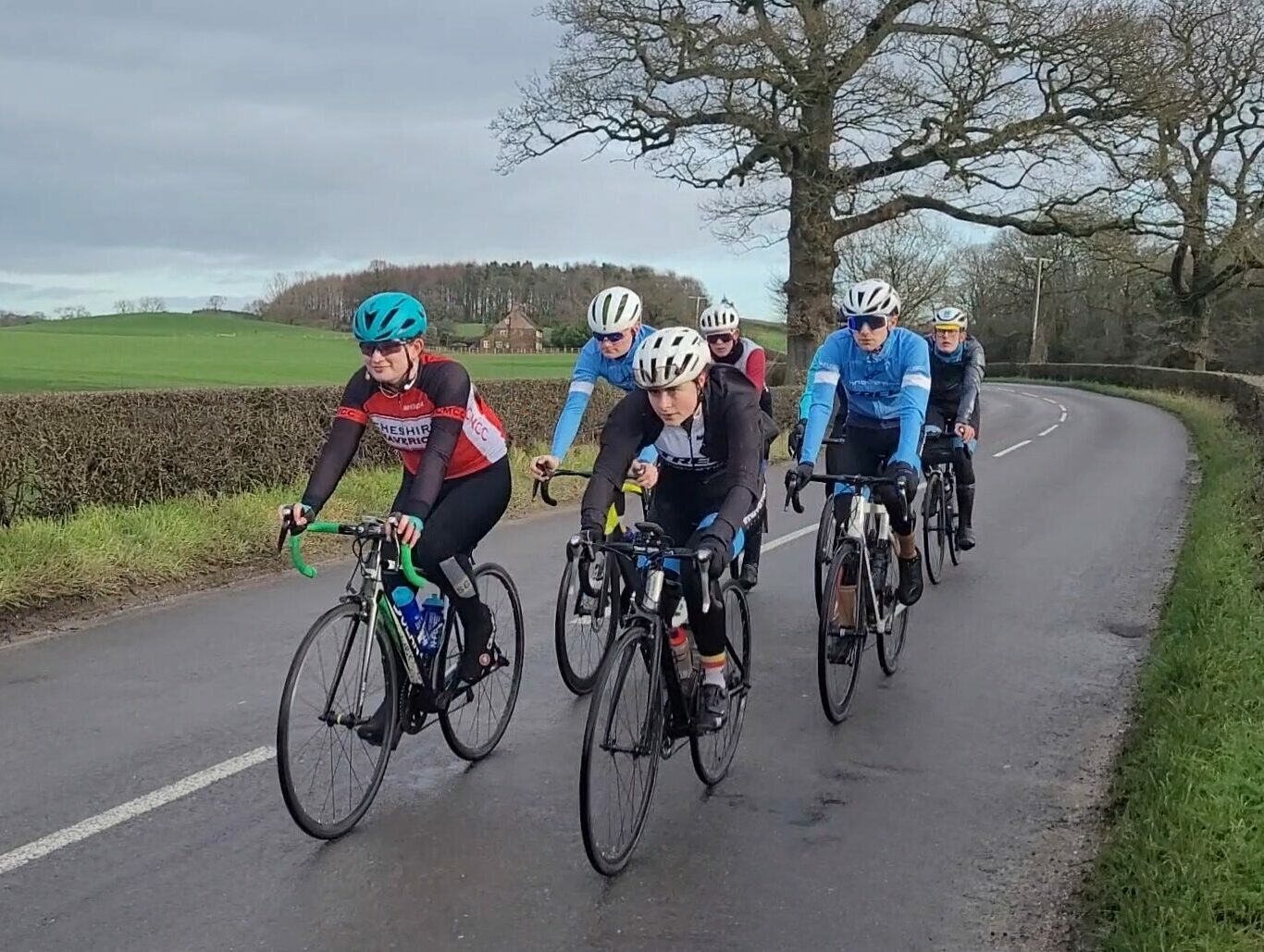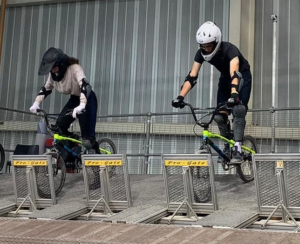 ---
Content
The BTEC courses are a combination of theory and practical learning which will give you an in-depth understanding of what is needed to move onto either University or into Industry. Examples of practical sessions are; application of fitness testing, learning how to deliver, record and analyse training sessions, developing your coaching skills and of course, developing your cycling skills.
All of the practical sessions will involve you working closely with your teammates. We have designed the courses so that you can put your knowledge into practice in a real-time environment – while you are on your bike!
Both of BTEC courses follow the same timetable, which means that should you choose the BTEC option, you will be able to train together to get the full benefit of the cycling coaching provided. Should you choose the A level route, you might not be able to train with the rest of the group all of the time due to timetabling but this can be discussed at your interview.
They are vocational courses with 9 mandatory units of study, and we will use a variety of sports throughout the course to ensure you have a thorough understanding of what it takes to be a full-time cyclist and to get a good understanding of other sports and what knowledge is needed to get you through the course. For detail of the exact units of study, click through to the Connell Co op College website.
All of your cycling specific sessions will take place at, or near to, the incredible facilities at the National Cycling Centre and for students who join us in September 2023, you will join a group which will contain students from Manchester City FC Womens Academy and the Manchester City in the Community (CITC) football training and development course.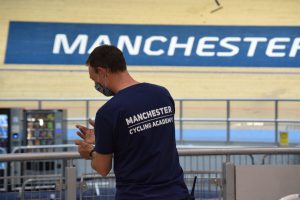 ---
Course Units
The courses will consist of the units below, plus a block of work experience.
Sport & Exercise Science
Research Methods for Sport and Exercise Sciences
Sports Nutrition
Applied Sport and Exercise Psychology
Laboratory and experimental methods
Sports Coaching
Sport, Coaching & Development
Anatomy and Physiology in Sport
Fitness training
Applied coaching skills
Practical sports application
Developing coaching skills
The BTEC courses contain a generous amount of participation in several sports, not just bike riding. Practical elements occur within many units such as applied coaching skills, developing coaching skills and fitness training. The practical elements of the course will be supported by class tasks, logbooks and both written and practical assessments to demonstrate your knowledge.
Work is assessed and marked internally using a broad range of assessment methods. Your marked work will be checked on a regular basis throughout the duration of the course to ensure your work is of a consistently high level.
Students studying BTEC Sport, Coaching & Development will be able to register for the Sport in the Community Pathway that is run in partnership with GLL who run the National Cycling Centre.
By registering for this pathway, you'll be given a guaranteed interview and employment trial with GLL – one of Manchester's biggest employers in the sport and leisure industry.
One of the first things that you will study is the British Cycling Level 1 Coaching Certificate. This will set you on your way to being able to getting paid to coach cycling during your time at Manchester Cycling Academy, including at the National Cycling Centre, should you decide to take that route.

What you need to know

When does the course start?


How many UCAS Points?
You can gain up to 168 UCAS Points

Which GCSE's do I need?
5 GCSE's at grade 4-9 including Maths and English

How many hours a week?
15 hours of acaedmic and practical sessions
---
Course Progression
Whether you want to be a professional cyclist, move onto be a performance coach or study sports science at University, this course aims to challenge and support your development to be the best you can be. Some examples of routes you can take once you have graduated from Manchester Cycling Academy are below.
Professional Cycling
Bike Mechanic
Sports Coach
University
Sports Science
Physiotherapy
PE Teaching
Sports Marketing
Sports Coaching
Sports Management
Sports Development
What's The Cost?
It's free. If you are a UK citizen then this course is funded in its entirety by the British Government, so all your education, training sessions, gym sessions and enrichment activities are absolutely free. If you were studying at your local sixth form college then your studies there would be paid for by your local council and there is no difference when you attend Connell College and Manchester Cycling Academy. From time to time there may be optional trips and visits which may be chargeable, but none of this will be mandatory.
If you are an overseas student that you may wish to apply to our International Cycling Academy that we run in partnership with Manchester based language schools, Abbey College and International House. There are fees to pay if you choose to join us from overseas and you can read more HERE.