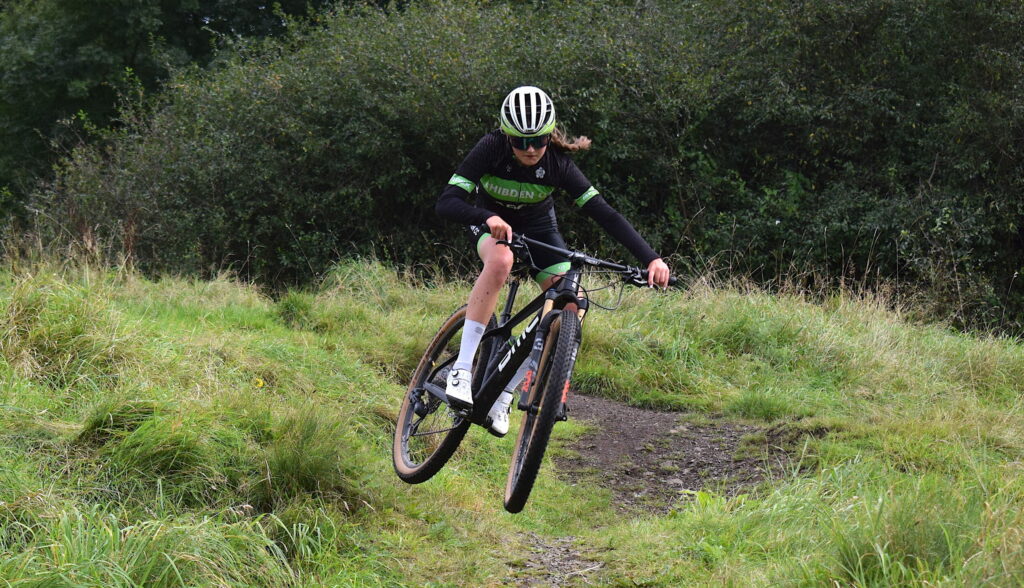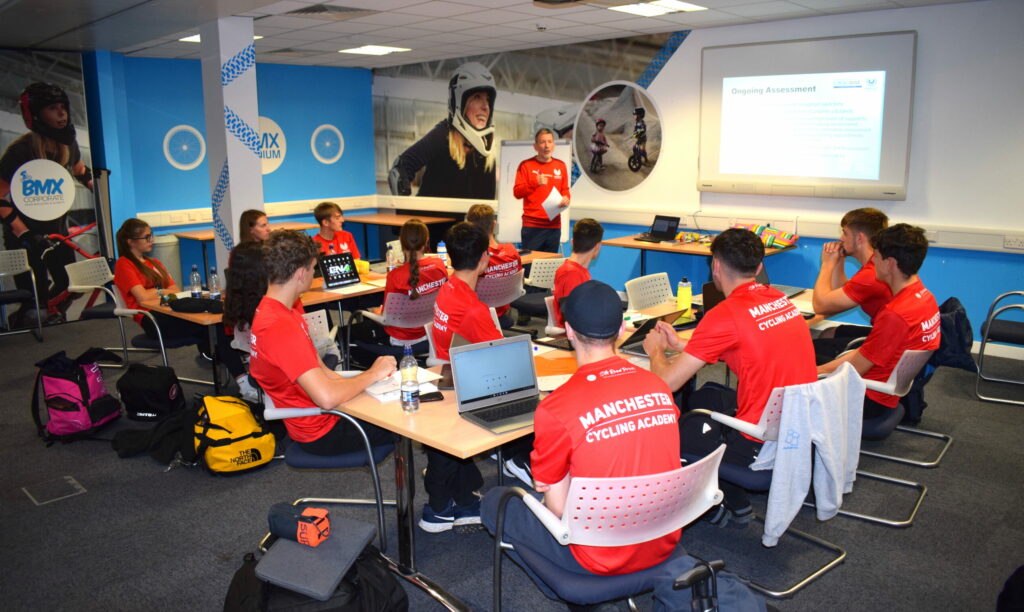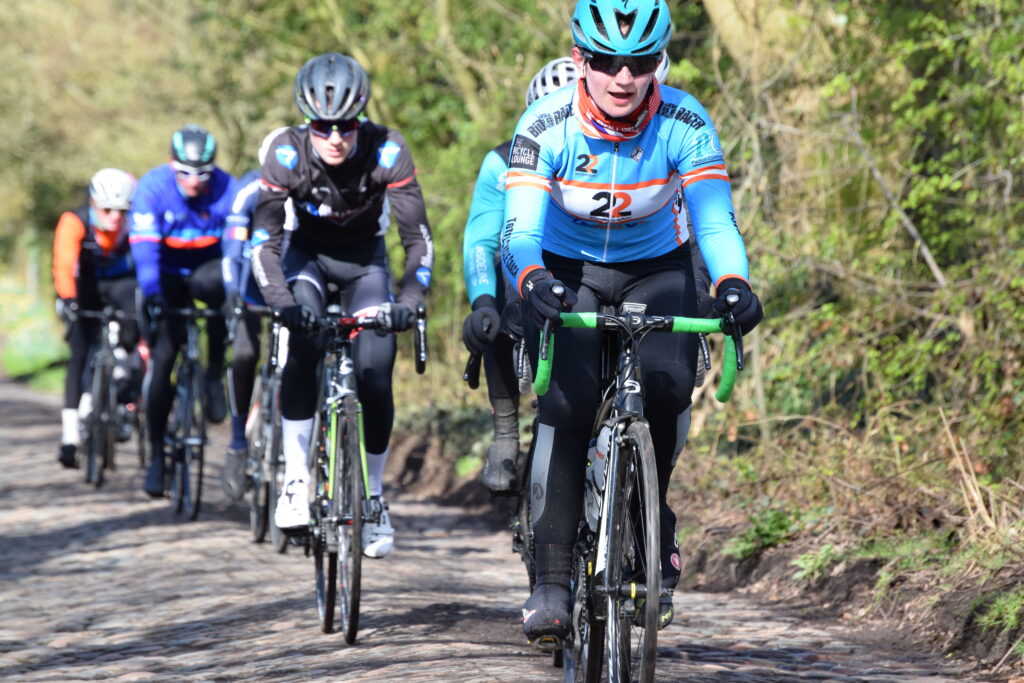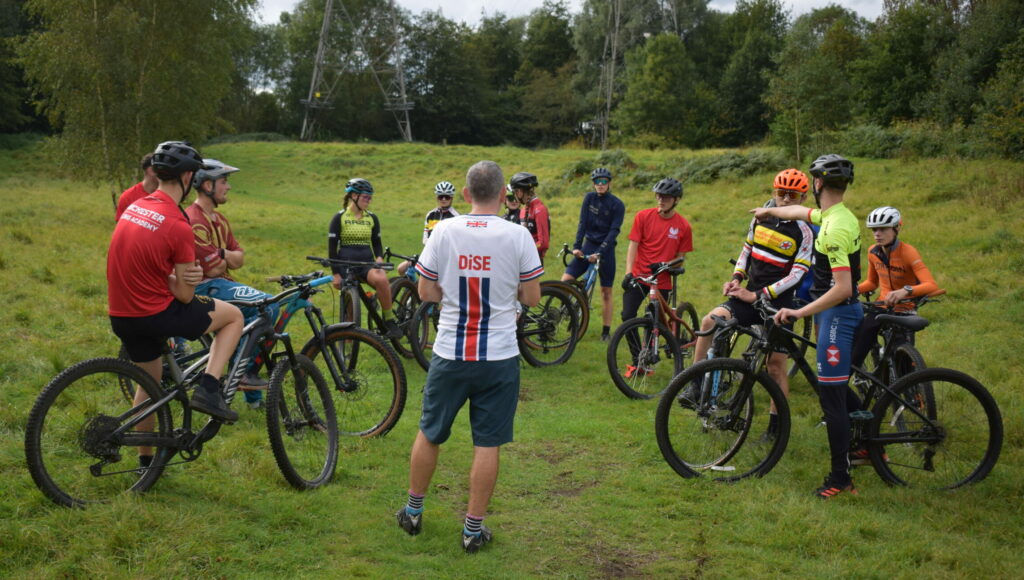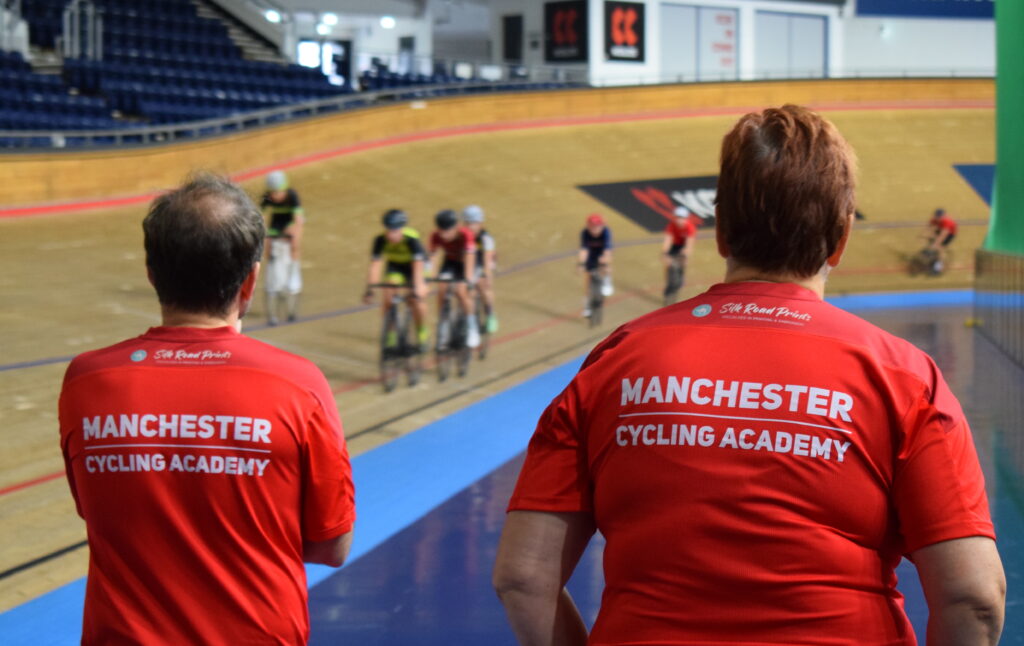 ROAD RIDE LEADER
MTB LEADERSHIP
ACTIVITY COACH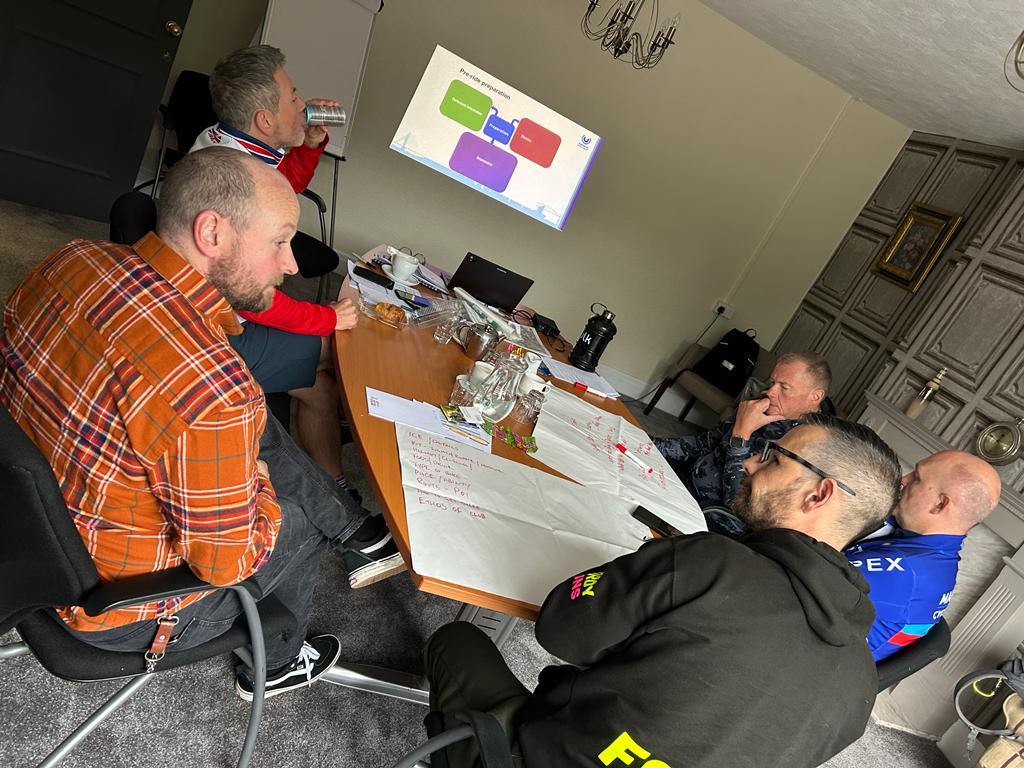 Specialists in Cycling Coaching and Coach Education
We are specialists in Youth & Junior Cycling Coaching and Coach Education. Our holistic, evidence based approach is combined with many years of elite sports experience. The courses we provide are designed to assist you to get the best education and cycling coaching at the same time. Be a stronger, faster rider and compete against the best in the British cycling championships.
Not just aimed at the elite, our courses cater for all riders especially those who want to progress onto University. Whilst we have an emphasis on road endurance, track cycling and Cyclocross, we welcome all disciplines including track sprint, cycle speedway, MTB and BMX.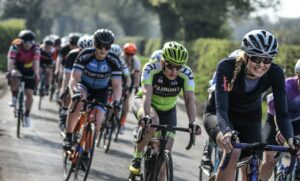 ---
Our Courses
Based on the Etihad Campus, you can study BTEC's, A Levels, DiSE and International Studies at world class cycling facilities and academic institutions in Manchester.
If you have a desire to be the best then we can help you to achieve your goal, whether that is to become a grand tour professional cyclist, to become a bike mechanic or to compete in the Olympics.
Our range of courses will allow you to progress at a level which is correct for you. Click through to the pages from the choices below to find out more. We're available at most times to answer any questions you may have. All you need to do to chat to us is to click on the WhatsApp button to send us a message and we'll respond as soon as we can.
Click on any of the subject tiles below to find out more…
---
Our Facilities
Manchester is home to some of the best cycling facilities in the UK and we're very proud to have access to them.
We're based on the Etihad Campus, just four minutes away from the National Cycling Centre, metres away from the Etihad Stadium and less than ten minutes, or four tram stops, from Manchester city centre.
Our Facilities are unrivalled
No mater what flavour of bike riding you're into, we've got you covered. We regularly use the world famous National Cycling Centre, also known as the 'medal factory' as so many Olympic Medals have been created there.
Different Every Day
We have full use of the facilities at the National Cycling Centre including the Velodrome, Indoor BMX Centre, Clayton Vale Trails where there are Cross Country MTB, Downhill MTB and Cyclocross trails and the gym, which is seconds away from our base where your strength and conditioning sessions will take place.
Further Afield
Being based on the Etihad Campus means that it is only a twenty minute cycle to the Tameside Cycle Circuit and to the hills of the South Pennines and Peak District where your longer rides will take place.
The North West of England has some of the best cycling competitions in the UK. From Downhill MTB races in the nearby Peak District to Indoor BMX Competitions, Cyclocross races and Velodrome Track Leagues, you can develop your bike racing skills at a pace which is suitable for you.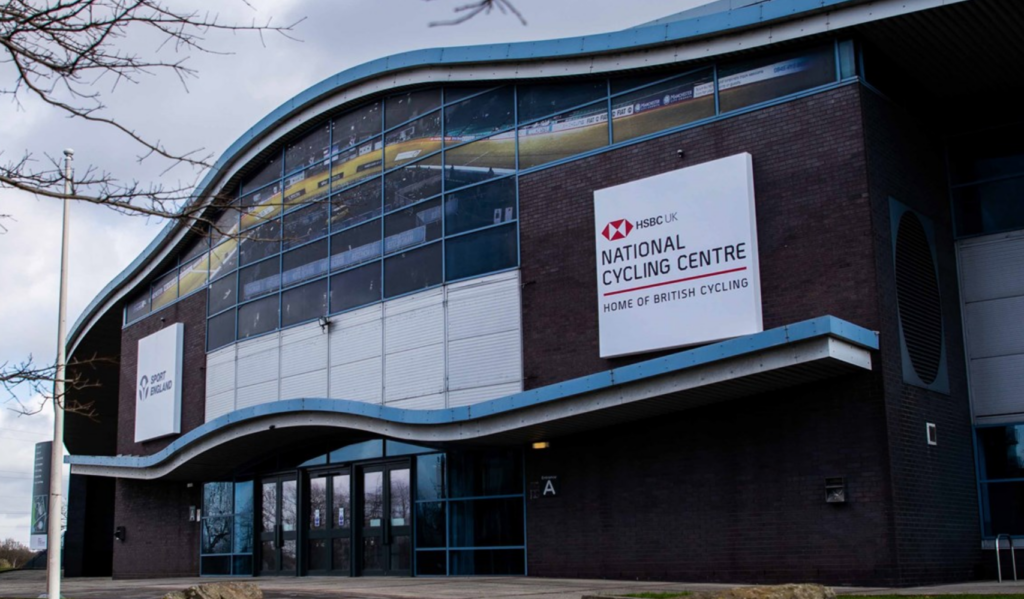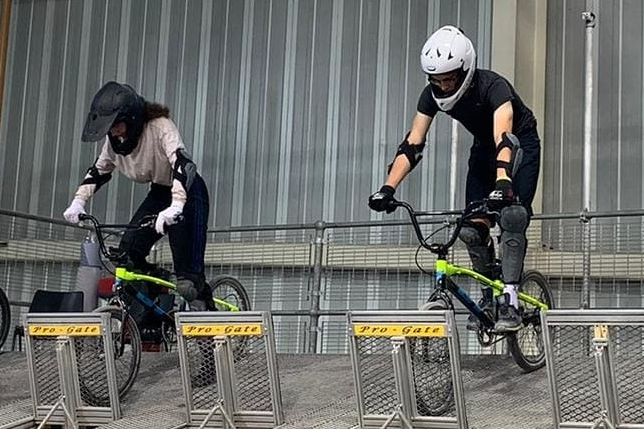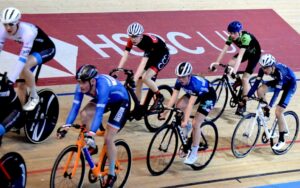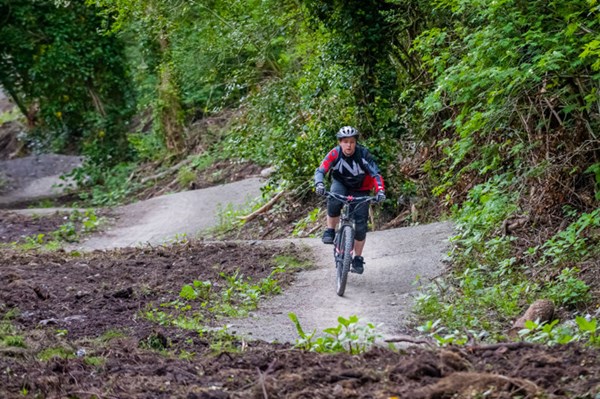 Our City
Put simply, Manchester is one of the best cities not only in Europe, but in the World. It has regularly been voted the UK's best sporting city and is seen by many as being one of the world's greatest sporting destinations.
And with more than £140,000,000 planned to be spent on cycling facilities over the next few years, Manchester is set to cement itself as being the UK's home of cycling.
The hills and lanes are only minutes away
If you're a cyclist there aren't many better places to be based. The Cheshire lanes where the GB cycling team spend many hours are only minutes away, and the Pennines and the Peak District hills, where legends like Elinor Barker, Dame Laura Kenny, Fred Wright and Ethan Hayter spend many training hours in the saddle are less than an hours ride away.
Race at One of the Weekly Track Leagues
There are an abundance of cycling facilities close to our base in South Manchester including the newly opened trails which were used on the 2022 Commonwealth Games. In addition, the National Cycling Centre is a world class facility with an indoor BMX Track and a Velodrome. You can attend the weekly Track, BMX or MTB leagues where you will be able to meet and compete against the best riders in the region.
Discover Mancunian Culture
Manchester is home to more than 100,000 students from all backgrounds and cultures and if you are successful in your application to join Manchester Cycling Academy you will have arts, culture, history, music and theatre and a world of sports at all levels on your doorstep.
Food is a major part of the Manchester cultural scene too. Whether you enjoy burgers, pizza or Michelin starred fine dining, there is something exciting for you to find wherever you look.