Description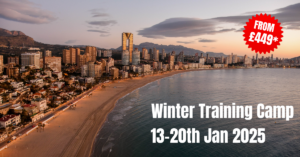 Pay for the 2025 Manchester Cycling Academy Training Camp on the Costa Blanca here in full.
There is also a non-refundable deposit of £100 payable in order to secure your place. If you decide that you no longer can make the trip, you will lose your payment. However, if in the event that we have to postpone the trip, your deposit will not be lost. Your deposit will simply be rolled over to the subsequent trip.
Deposits must be received by 17th November 2023 to secure the above prices.
Once you have paid your deposit, we will be in touch regarding setting up the Direct Debit payments. There is a small (3%) admin fee on top of the Direct Debit fees, but there are no admin fees when using Klarna.